February 2021
Hadrian and other East Sussex Lodge's support St Michael's Hospice.
Since August last year Freemasons from the Masonic Centers at
Battle, Bexhill, Burwash, Rye and St.Leonards have been donating
to provide a Dacia Duster four wheel drive car for the St Michael's
Hospice in St.Leonards on Sea.
The new, fully liveried, four wheel drive Dacia Duster car. similar to
one donated to St Wilfrid's Hospice in July last year, will enable the
Hospice Home Service to more easily access their patients homes
which in some cases are in very difficult to access, rural locations.
The donation from the Lodges has been matched funded by the
Sussex Masonic Charity Foundation CIO.
Although no official presentation was able to take place due to the
pandemic restrictions. A representative from the Hospice
expressed their appreciation and said " St.Michaels Hospice are
once again extremely grateful for the local Freemason's continued
support and this new vehicle will be a valuable asset for the
Hospice".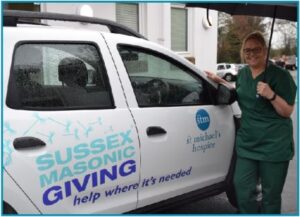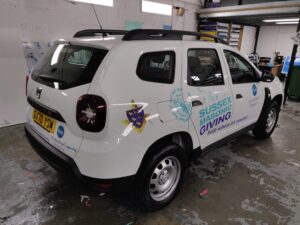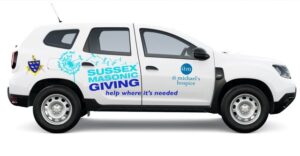 ---
Some previous charity work
December 2019
We raised £3,030 for the Chestnut Tree House children's Hospice which our W.M. Glenn Rogers presented to them in December 2019.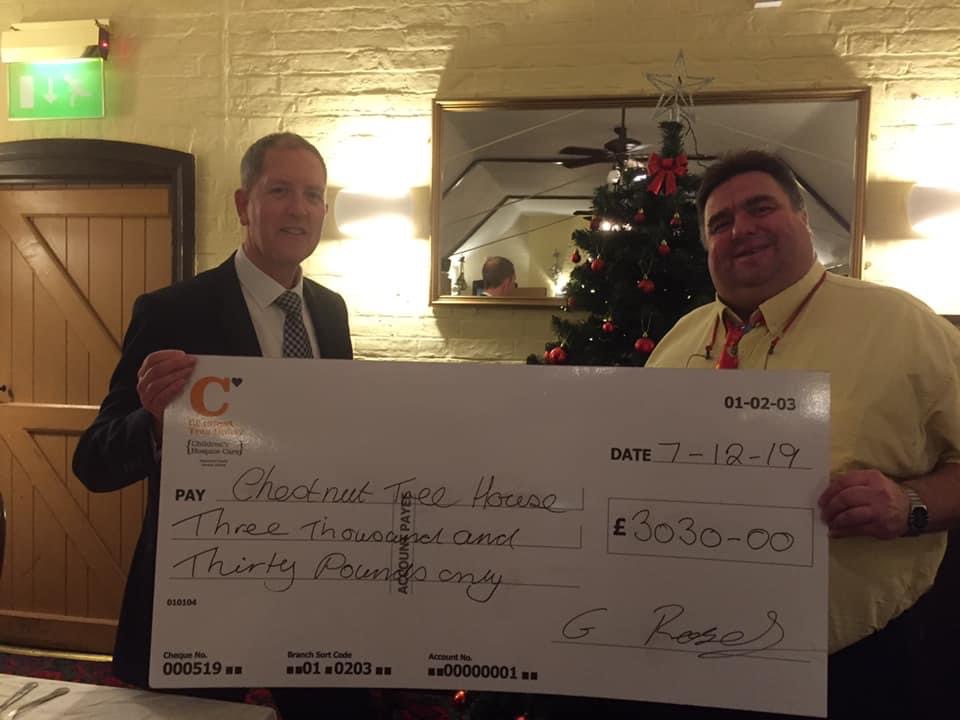 ---